0% finance is available on all of our treatment packages
Minimise lines and wrinkles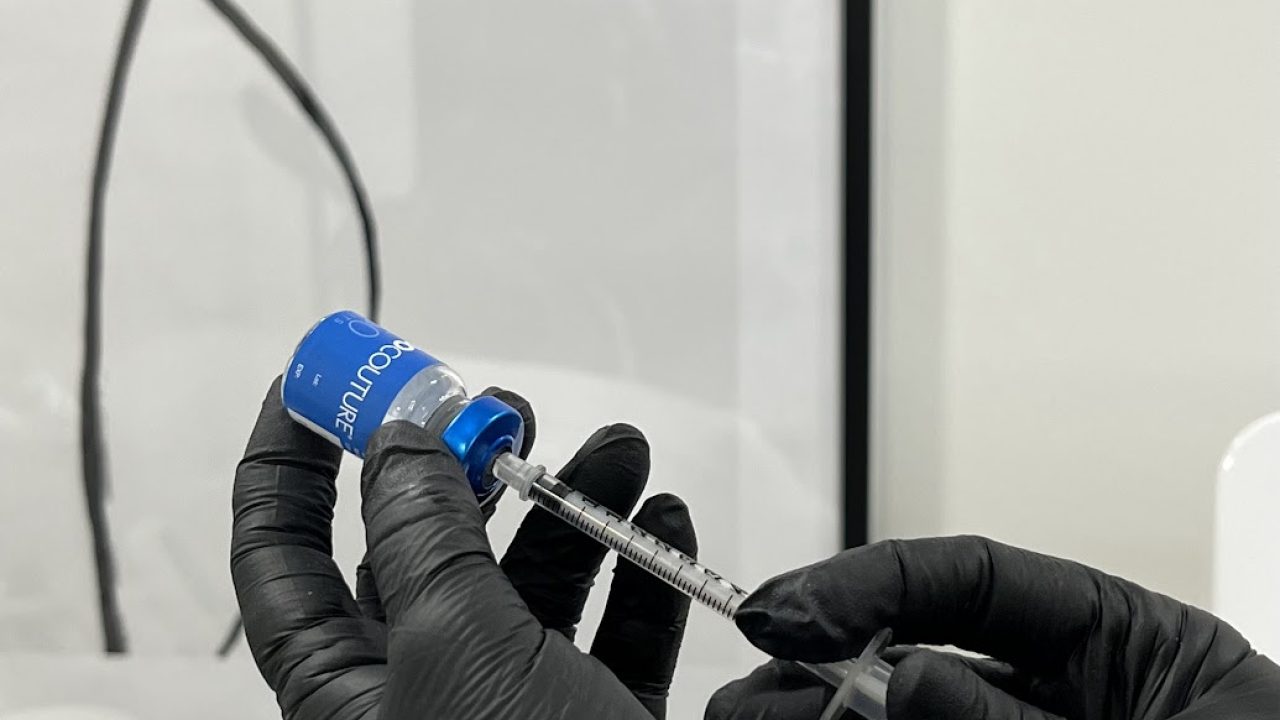 Some patients may see a significant improvement after just one treatment, while others may require multiple treatments over several weeks or months to achieve the desired outcome.
 Most patients can resume their normal activities immediately after the procedure.
The procedure is relatively painless, although some patients may experience mild discomfort or a stinging sensation during the injection process.
A course of 3 to 6 treatments is recommended for optimal results, depending on the size of the needle and skin needs.
Anti-wrinkle injections are used to minimise lines and wrinkles on certain areas of the face. It works on relaxing the dynamic muscles that are responsible for wrinkle formation.
A purified natural protein is injected into the area which binds to parts of the muscle that normally receive signals from nerve endings. This allows the muscle to relax, reducing the wrinkle formation that is normally produced by the persistent contraction of these muscles.
Can anti-wrinkle injection treatment be combined with other products and procedures?
A combination of anti-wrinkle injection treatment with other cosmetic procedures such as microneedling and mesotherapy can help improve skin tone, texture and quality. We can discuss an individual treatment plan to help you reach your facial enhancement and rejuvenation goals.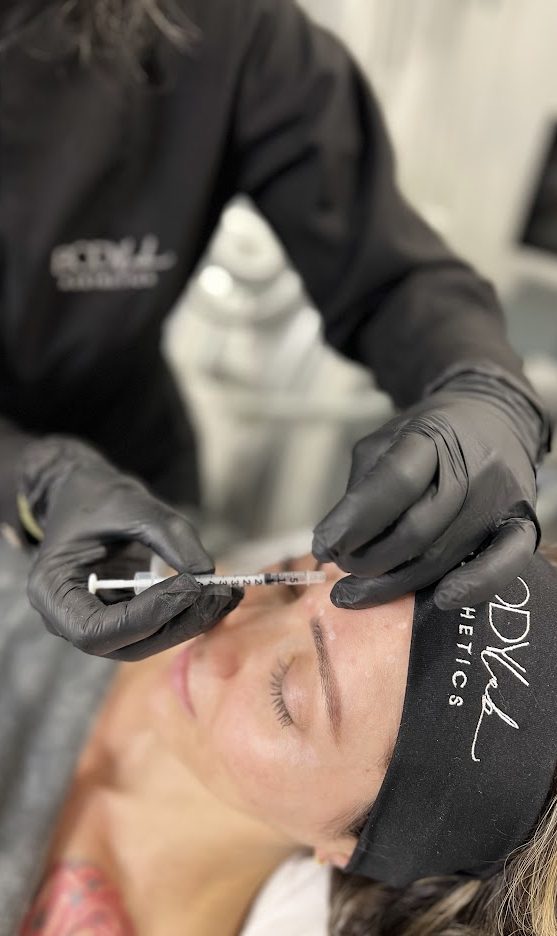 Anti-wrinkle Injections FAQs
Some clients will begin to see the results of cosmetic injections within a few days of their treatment, but it typically takes 7 to 10 days, maybe even up to 2 to 3 weeks, to see the actual final results.
The effects of anti-wrinkle injections usually last up to up to 3 to 4 months and the longevity of the effect increases with continued treatments.
As the doses used in the treatment of upper facial lines are small, in most cases, any side effects or unwanted effects are usually temporary and are limited to where the treatment was injected.
Possible side effects:
Bruising
Discomfort in the treated areas
Marks where the needle or cannula was inserted
Swelling or redness at injection site
Local muscle weakness including drooping of the eyelid or eyebrows
Tingling sensations
Itching or aching forehead
Sensations or sensitivity in the treated areas
Headaches
Nausea and flu-like symptoms
I've known Sindi for over ten years. I can assure you that she is very professional and is always striving to provide the best possible service. I have been having a combination of treatments such as rejuvenation, cellulite, and also taylor made facial/eyes cream. I'm very sensitive to pain, but her fairy hands are literally so magical that I can't feel a thing. She is very attentive and kind. I could not expect to be better pampered! Thank you so much, girl!!!
Eight months ago I had a prescriptive skincare and I recommend Sindi for everyone. The treatment for my face was amazing and when I used my make up my face looked brilliant than ever before. I recommend the clinic and Sindi because she is a lovely person, very kind and wants her clients to have the best experience with her treatments. Simply the best!!!
I had a Blab ultra contour treatment at the clinic and I highly recommend. Great clinic, very well presented and excellent location, with carpark near by if you travel by car ,but if you decide to catch the train the Clinic is in front of the train station (literally). I was seen by Sindi, who is really professional, friendly and also very knowledgeable, she was able to explain everything about the treatment we did, and also made sure I was comfortable. Overall my experience with the clinic was fantastic, and i will for sure be back as they have a variety of other treatments. Thanks BodyLab Aesthetics for helping me regain my confidence.
Sindi is professional and cheerful. She told me clearly what would be the process, the equipment and serum that going to use. She is very caring and helpful as well. Thank you for making me very comfortable at facial.
Super professional! I liked so much that I'm going back for different treatments already.
Excellent service and a knowledgeable and kind professional. Highly recommend!